On September 30, 2021, the PolyMetal final conference: "Design flexibility of plastics, but look and feel like metals" took place at the University of Leoben as a hybrid event. The final conference was organized by Montanuniversität Leoben in close cooperation with all partners, Mrs. Reumüller/ MUL  led through the program.
At the opening of the conference, the representatives of the Interreg SI-AT funding line for regional development, Ms. Cimerman and Mr. Novak, gave a great overview in their welcoming remarks.
In the introduction presentation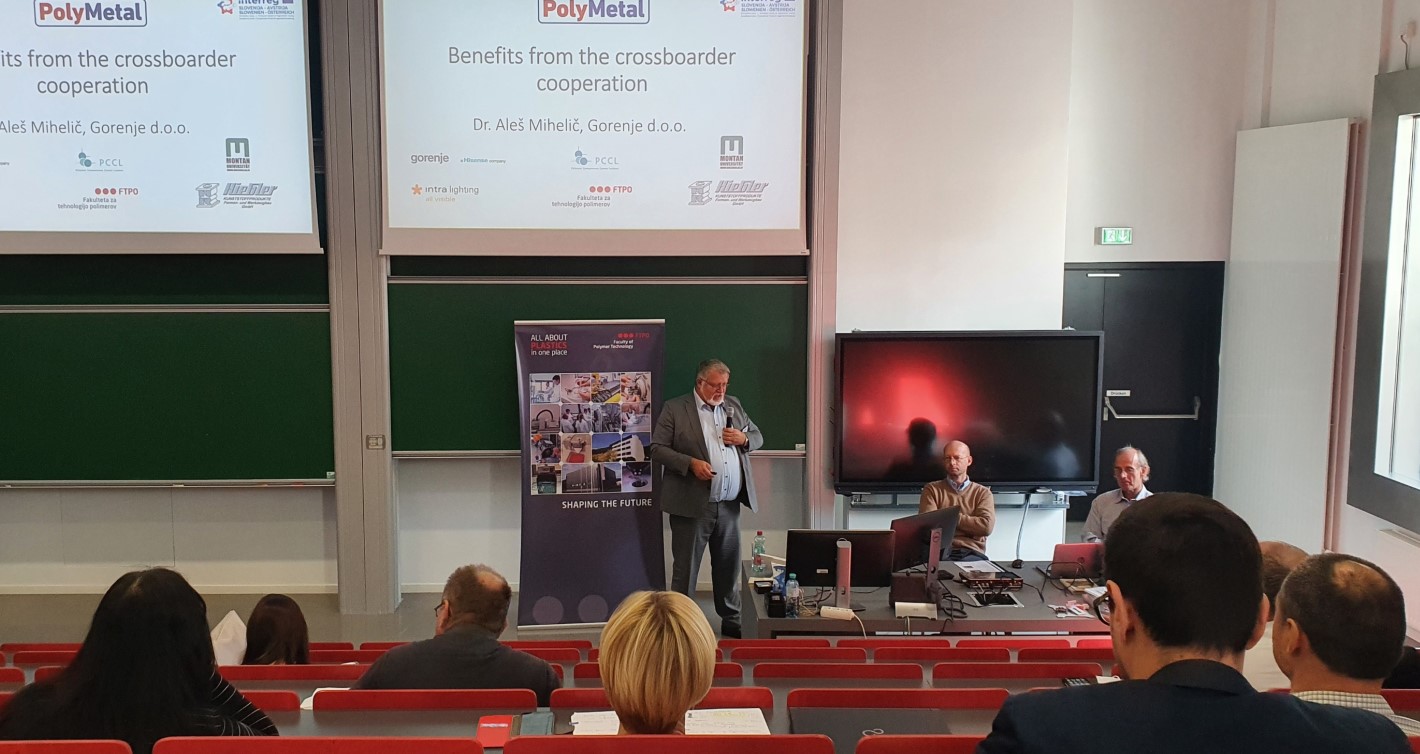 Dr. Aleš Mihelič / Gorenje as consortium leader of project PolyMetal showed how the partners from science and industry could benefit in the cross-border cooperation and which activities were set to generate knowledge and expand the network.
This was followed by presentations of results in the field of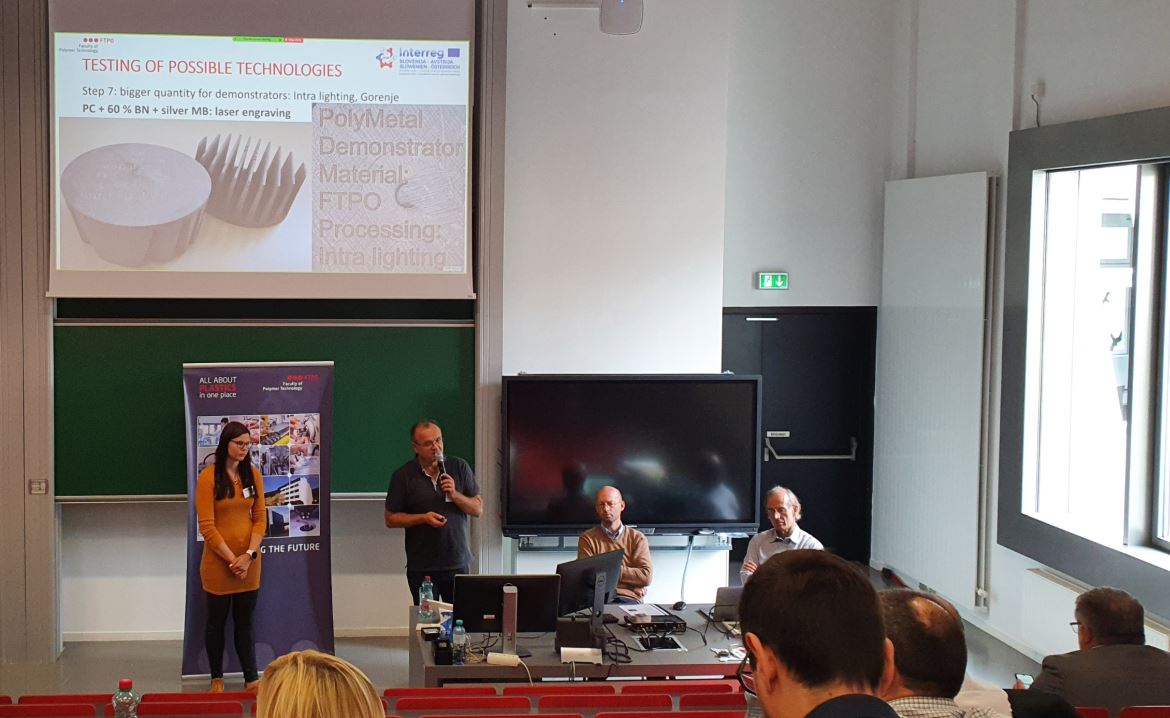 compounding to achieve the required combination of thermal conductivity and properties of thermally conductive polymer compounds (Teja Pešl, Silvester Bolka/ FTPO), effects of fillers for polymers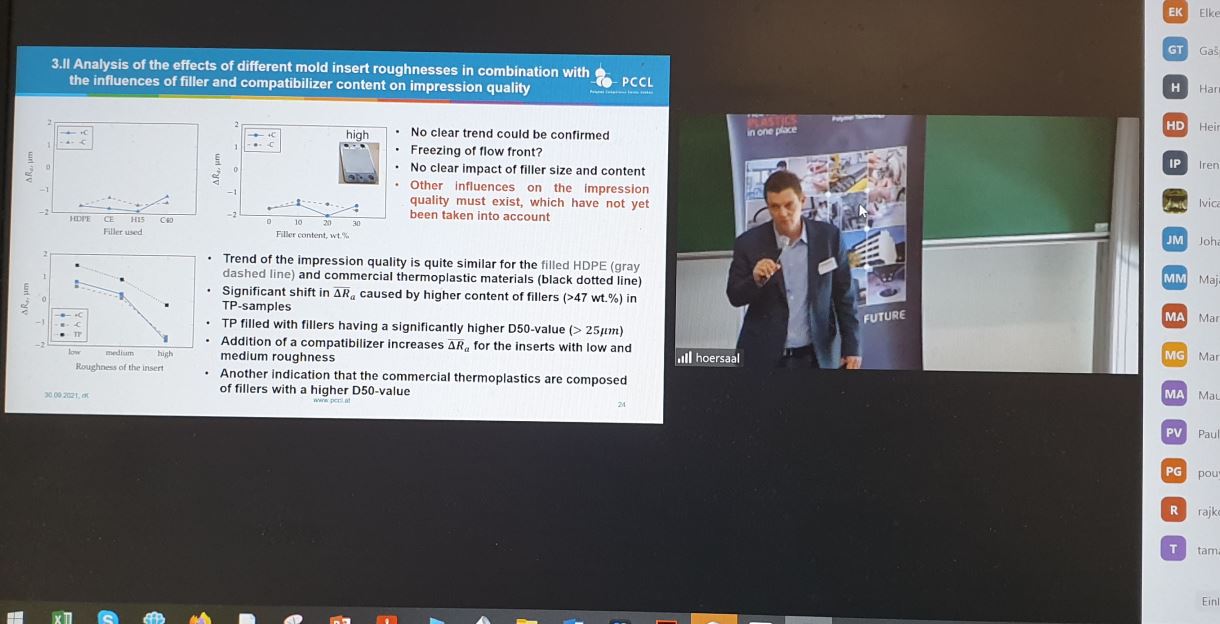 on microstructure (Dr. Roman Kerschbaumer/PCCL), and insights and outlooks into the possibilities of simulating variables that influence the appearance of the surface of injection molded parts (assoc. Prof. Dr. Thomas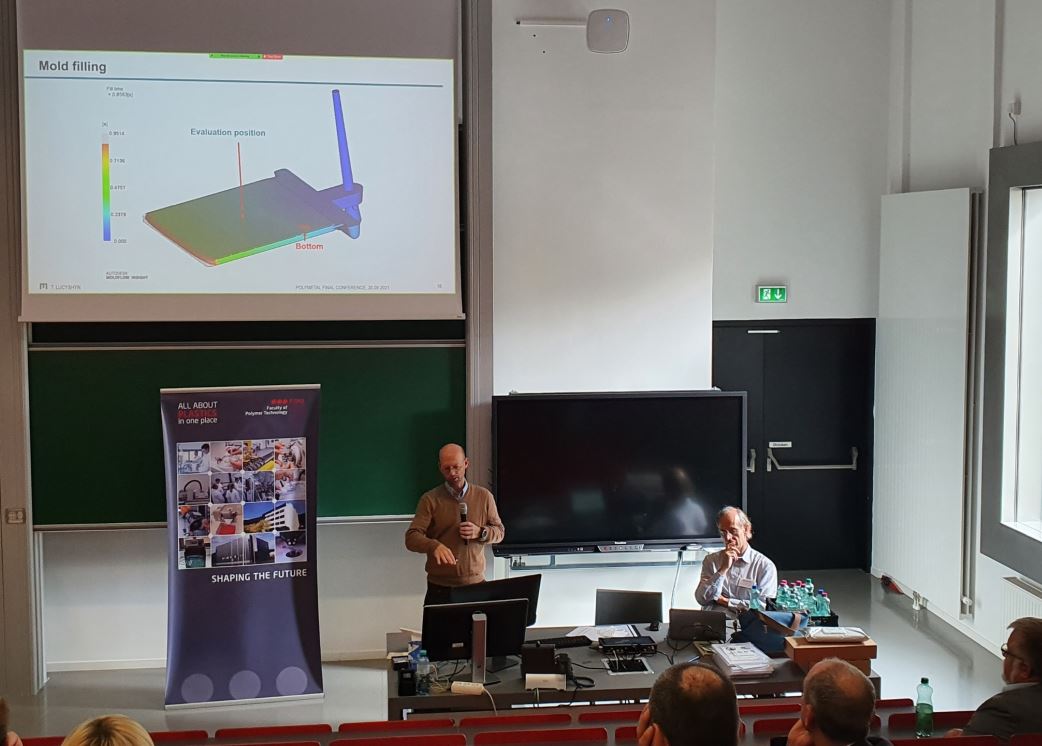 Lucyshyn/MUL) to meet the challenges of developing and manufacturing polymer parts that look and feel like metal. The event was attended by 67 participants, and the online option to participate allowed the new knowledge to be disseminated both internationally (Austria, Slovenia, Italy, Germany, Spain, US and India) to external companies as well as research institutions, and internally to the project partners.

During the event, the speakers were open for discussion with the participants. The opportunity for individual discussions with the experts of the project were used in online B2B meetings during the lunch break and after the presentations by participants, also after the event there were requests for online meetings with the experts.
During the break and after the event there was a lively exchange between the attendees, there was also the possibility to look at all created demonstrator parts and material samples and to get explanations from the project partners.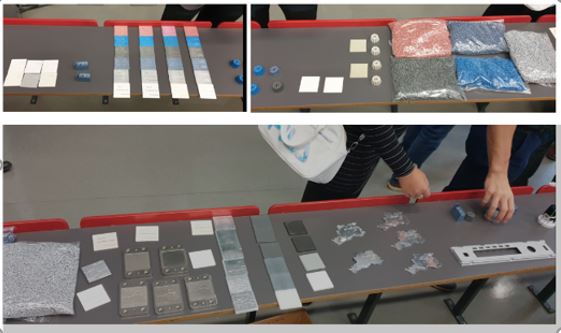 Assoc. Prof. Dr. Nardin/ Dean FTPO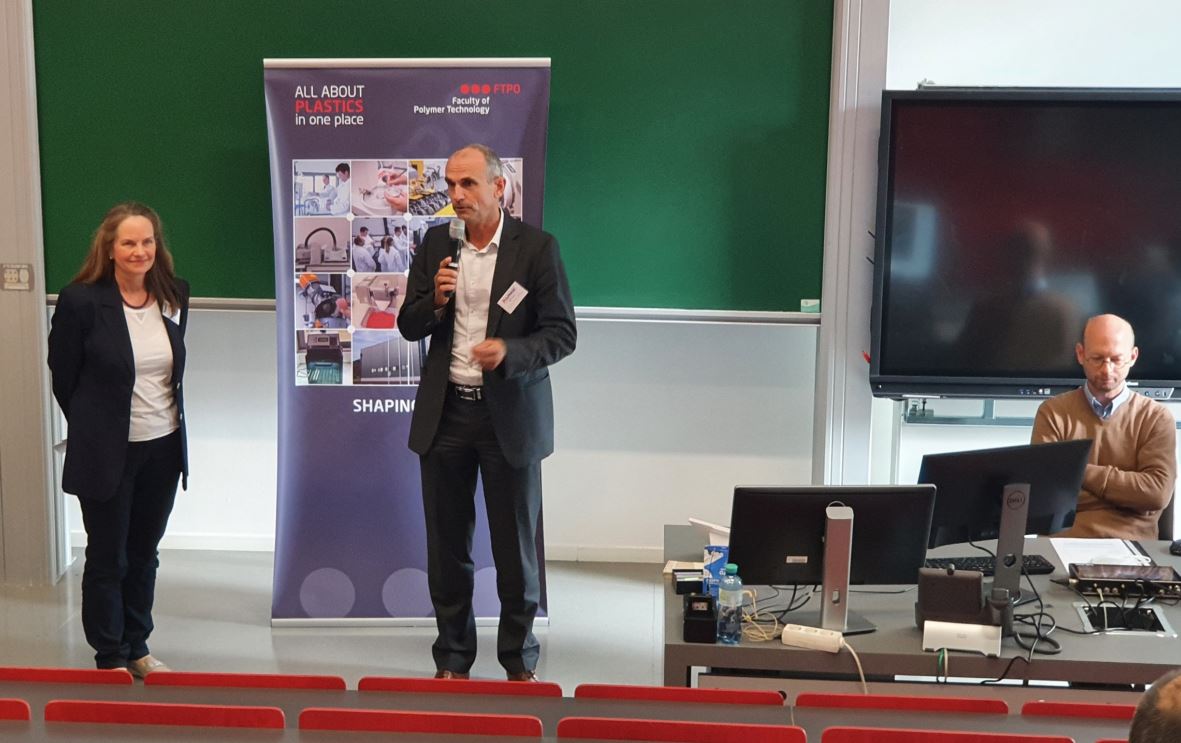 and Mrs. DI Reumüller/MUL ended the conference together, very satisfied about the excellent results achieved in the project and now presented.
 
Despite the still existing restrictions of the Covid-19 pandemic, the final conference was a full success, the partners were able to disseminate the results very well and to further strengthen and expand their international network. The handouts of the presentations were made available to the participants by MUL via downloadlink.

If you are interested in receiving the handouts or contacting the experts of the project, please send a request to  renate.reumueller@unileoben.ac.at.