Within the work package T2 the project partners of PolyMetal visited the K-Fair to inform themselves about the latest trends and available materials, technologies,... and to establish new contacts to companies and research institutions which are active in this field.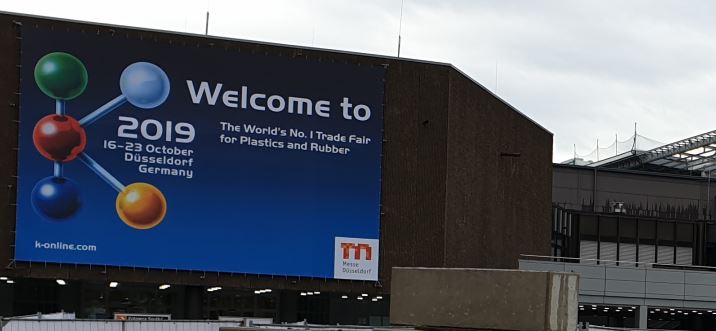 Messe K Düsseldorf (Düsseldorf Plastics Fair) is the international trade fair for plastics, rubber, plastics processing and plastics production worldwide. The exhibitors presented the latest developments and groundbreaking innovations in the plastics and rubber industry at the fair.
The partners of the project exchanged news and suitable contacts with each other daily at the fair at the Austria WKO joint booth (see photo PolyMetal partners of MUL, PCCL,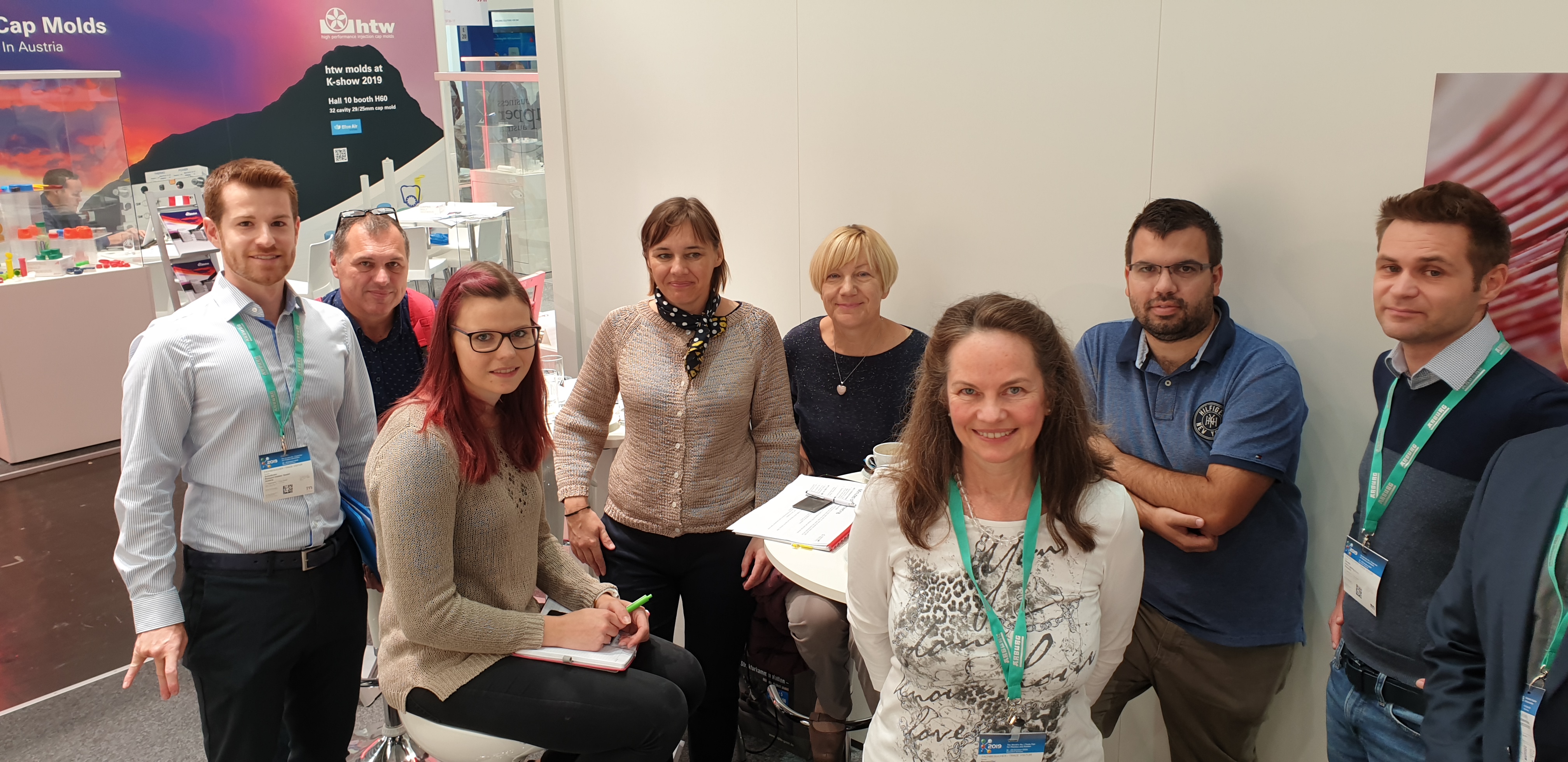 Hiebler, Gorenje, FTPO, Intra Lighting) and pointed out interesting information for the project PolyMetal to each other.
Photos: PolyMetal Partner of MUL, PCCL, Gorenje, FTPO, Intra Lighting